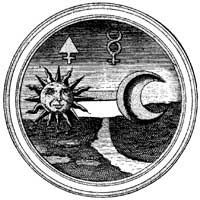 Today marks the first day of
spring
or
vernal equinox
as it known among scientists and new-agers. Twice a year, day and night become equal in length. The
vernal equinox
is said to be the
one day of the year that eggs can be balanced on their end. I have no idea why that was said but apparently you can balance eggs on end any day of the year with enough patience:
http://scienceworld.wolfram.com/astronomy/Egg.html
To mark this occasion of egg balancing, here are some random mp3s that have a seasonal feel to them:
Sambassadeur – Whatever Season
Ballboy – Leave the Earth and Take a Walk into the Sunshine
The Free Design (re-mixed by Mellow) – Kites are Fun
The Rosebuds – Bluebird
Laura Cantrell – When the Roses Bloom Again
Belle and Sebastian – Another Sunny Day
* * * * * * * * * * * * * * *
On an un-related note, a technical difficulty has eradicated the last post on
Crenellation
entitled "That's the Spirit". That post, about
Judee Sill
, was kindly authored by a lovely person with great musical sensibility. Now, there was something in the code that
Blogger
, the program, did not like. After the initial post, it would not allow me to go in and edit or delete and re-publish. As such, it is stuck in
Blogger
draft-land and will not budge. Should I re-post it, it will have to come at a later date (as today's post is time/date sensitive). In the meantime, should you wish to learn more about
Judee Sill
, here is some linkage:
http://www.kneeling.co.uk/pages/jsill/
http://www.webnoir.com/bob/music/
Apologies to the Swami -- I hope it doesn't deter you from submitting something in the future!